Early to high medieval re-enactment and living history based around Dundee and Angus
The Knights of Monymusk are a historical re-enactment group based mostly up in the Dundee and Arbroath area of Scotland and have been running for almost 20 years.
We provide our services for local and UK wide events specialising in both medieval combat and living history between the 10th and 14th centuries, from Vikings to armoured Knights!
At events we encourage questions about our encampment, weapons, costume and daily life in times gone by. We have various displays including have-a-go archery, historical musical instruments, weapons and armour, herbalism and fortune telling.
The Monymusk Reliquary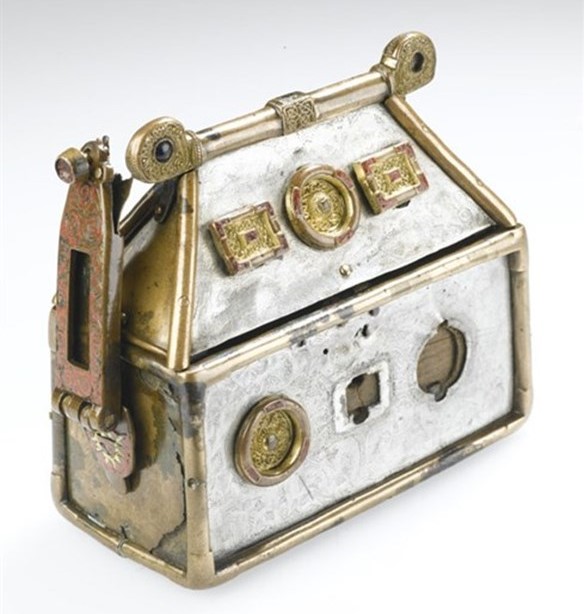 "The Monymusk Reliquary belongs to a small group of early Christian house-shaped reliquaries. Reliquaries housed precious relics associated with Christian saints, although the Monymusk Reliquary is now empty.
The casket and lid are each carved from a solid piece of wood, and covered in thin bronze and silver plates. The silver plates are decorated with very faint interlacing animals and with bronze mounts featuring red enamel. One of two enameled hinge plates survive that would have attached a strap so that the Reliquary could be carried, possibly around the neck.
From its ornamentation, the Reliquary is thought to have been made towards the beginning of the 8th century."
link Monymusk reliquary - National Museums Scotland